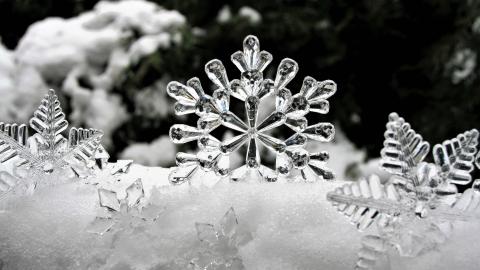 Winter Celebration Concert and Reception

We would like to invite you to join us for an afternoon of music, conversations and drinks. We encourage reflections on the year 2019 to the performances of:
Rachel Hill, Safe Haven
Dunya Habash, Ephemeral Escape
The Lyra Collective, Shared Destinations
Ilana Harris, The Tuning Meditation
Harriet Edwards, Tula Tula Baba
Kate Swindlehurst, Movement and the Tango Effect
The concert will be followed by a reception.
Please register to attend: https://humanmovement-wintercelebration.eventbrite.co.uk
Harriet Edwards is a Music student at Robinson College, Cambridge. She comes from
Yorkshire and first encountered Thula Thula Baba when singing with Opera North
Children's Chorus; this piece was part of their lullaby project. A traditional African
lullaby, it is thought that it was originally sung by mothers to comfort their children
whilst they waited for their fathers to return. However, it has also since been used as a
basis for poetry, the words of which reflect the sense of loss, pain and separation
brought about by apartheid.
Rachel Hill is an acoustic singer-songwriter currently in her final year studying music
at Girton College. She is influenced by folk artists as well as popular music and draws
upon her classical singing training. Her song 'Safe Haven' explores relationships,
mental health and feelings of belonging. She is looking forward to releasing her EP
'Through Rain or Snow' in January, which will include this song. You can hear more
from Rachel by following her on Instagram @rachelhill_music or by liking her Facebook
page Rachel Hill Music.
Dunya Habash is a PhD student at the Faculty of Music, University of Cambridge. Her
ethnographic research with Syrian musicians in Turkey examines the effects of
'integration' on music-making and more generally on Syrian cultural practices and
imaginaries post-displacement. She embarked on her first substantive project with
Syrian refugees in a documentary on Jordan's Zaatari refugee camp, 'Zaatari: Jordan's
Newest City'. That work led her to complete an MSc in Refugee and Forced Migration
Studies at Oxford University and a TEDx talk in Birmingham, AL.
Ilana Harris is a current MPhil student in Music and Science. Her current research
involves the intersection between prosociality and biosynchrony in dance music and is
under the guidance of Dr. Ian Cross. Alongside her experimental research Ilana has
composed pieces that explore concepts from music psychology through compositional
case study including Donne (2017) which investigated the Just Noticeable Difference
between voice and sheet metal and Alleys of Your Mind (2018) which used a brain
computer instrument to trigger electronic dance music.
The Lyra Collective is a recently formed group of four first year music students at
Cambridge University interested in new ways of collective composition and performing
together. We met through a shared passion for contemporary composition and music
relevant to twenty-first century issues and decided to explore through collaborative
creation. 'Shared Destinations' is a collective composition focusing on ideas of
convergence in society. We have each taken and developed a collectively written
musical fragment which we converge towards during the course of the piece. 'Shared
Destinations' explores our similarities and differences and how these can coexist when
brought together.
Kate Swindlehurst lives and works in Cambridge, where she writes full-time.
Diagnosed with Parkinson's in 2004, she is a firm believer in the therapeutic power of
Argentine tango. Her memoir The Tango Effect: Parkinson's & the Healing Power of
Dance is due to be published by Unbound in April 2020. As well as health and wellbeing,
Kate is interested in our relationship with the natural world. A regular blogger,
she has completed a novel and two short story collections and has had short stories &
non-fiction published in print and online. She is currently working on a novel exploring
our attitudes to migration.
Date:
Wednesday, 27 November, 2019 -

16:00

to

17:30
Event location:
Michaelhouse Cafe, Trinity St. Cambridge CB2 1SU