Talk & discussion about The Itinerary exhibition with photojournalist Dimitrios Bouras, followed by an audience Q&A and reception.
Eleven photojournalists have followed the trek of refugees from their point of origin – the Middle East and Sub-Saharan Africa – into Europe through the various stopover sites in Greece and the Balkans. The photographs in this exhibition document the refugees' unimaginable struggles on their way to safety but also their routine, everyday activities and small moments of joy. Covering some of the distance between refugees and us, the photographs remind us that these are ordinary people on an extraordinary journey. They also make the viewer party to the experience and perspective of these eleven eyewitnesses to a great humanitarian disaster.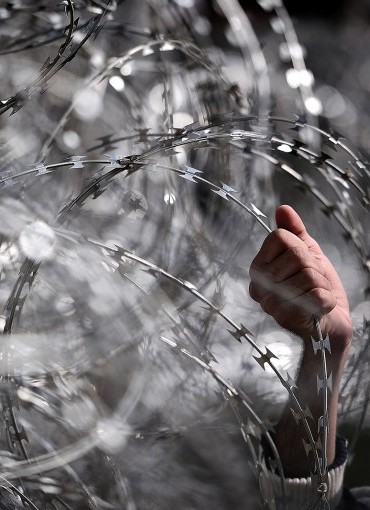 Photographers: Milos Bicanski | Andrea Bonetti | Dimitrios Bouras | Louisa Gouliamaki | Yannis Kolesidis | Yannis Liakos | Menelaos Myrillas | Nikos Paleologos | Anna Pantelia | Fotis Plegas | Orestis Seferoglou
This event is free and open to all, booking is recommended.
Further details about the exhibition and the photographers can be found here: theitineraryexhibition.com
The Itinerary exhibition will run from 12 November until 21 December 2018. It is located on the ground floor, first and second floors of the Alison Richard Building.
Organised by Art at the ARB, supported by CRASSH and the Department of Politics and International Studies.
Date:
Monday, 26 November, 2018 -

17:30

to

19:00
Event location:
Room SG1, Alison Richard Building, 7 West Road, Cambridge CB3 9DT